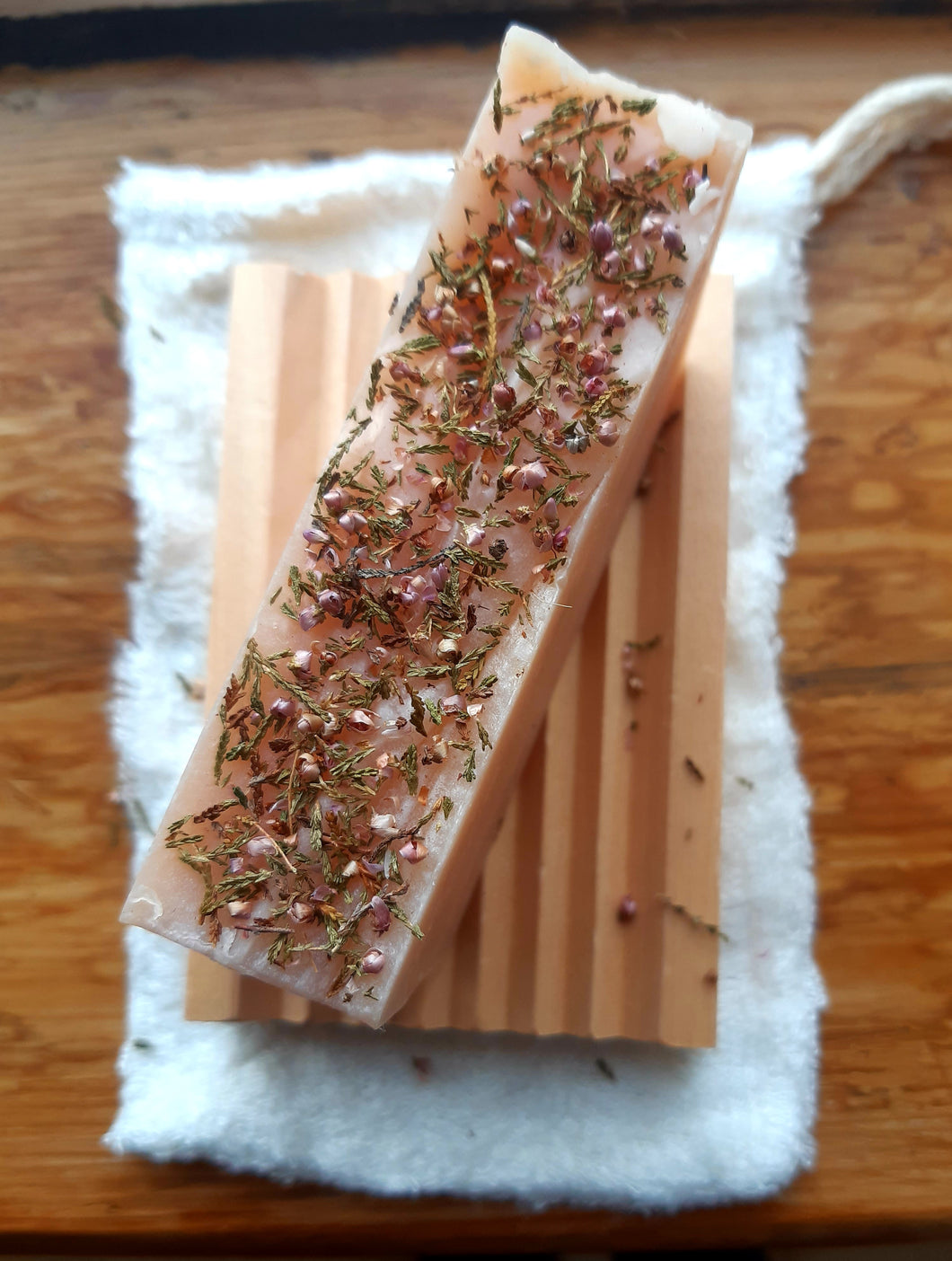 Soap & Bamboo Mitt & Wooden Soap Dish Set
Regular price $15.00 Sale
Our luscious soaps and lip butters are handmade here in Galway using the finest natural ingredients. 

Scented with quality essential oils (nothing fake here!) our Gaeltacht Gorse soap is topped with dried gorse flowers, scented with ylang ylang, orange and patchouli essential oils, and enriched with wild organic Irish oats for extra exfoliation.
Our Sweet Connemara Heather soap will whisk you to the wild west in no time with a clarifying blend of lavender, rosemary and ylang ylang essential oils. 
Our  soaps comes with its own cute bamboo soap bag which is super-soft and 100% natural. You just pop your soap slice inside - tighten with toggle - and you have the perfect exfoliating and cleansing bathroom accessory. 

This set is completed with its own wooden soap dish so your handmade soap can stay nice and dry between uses.