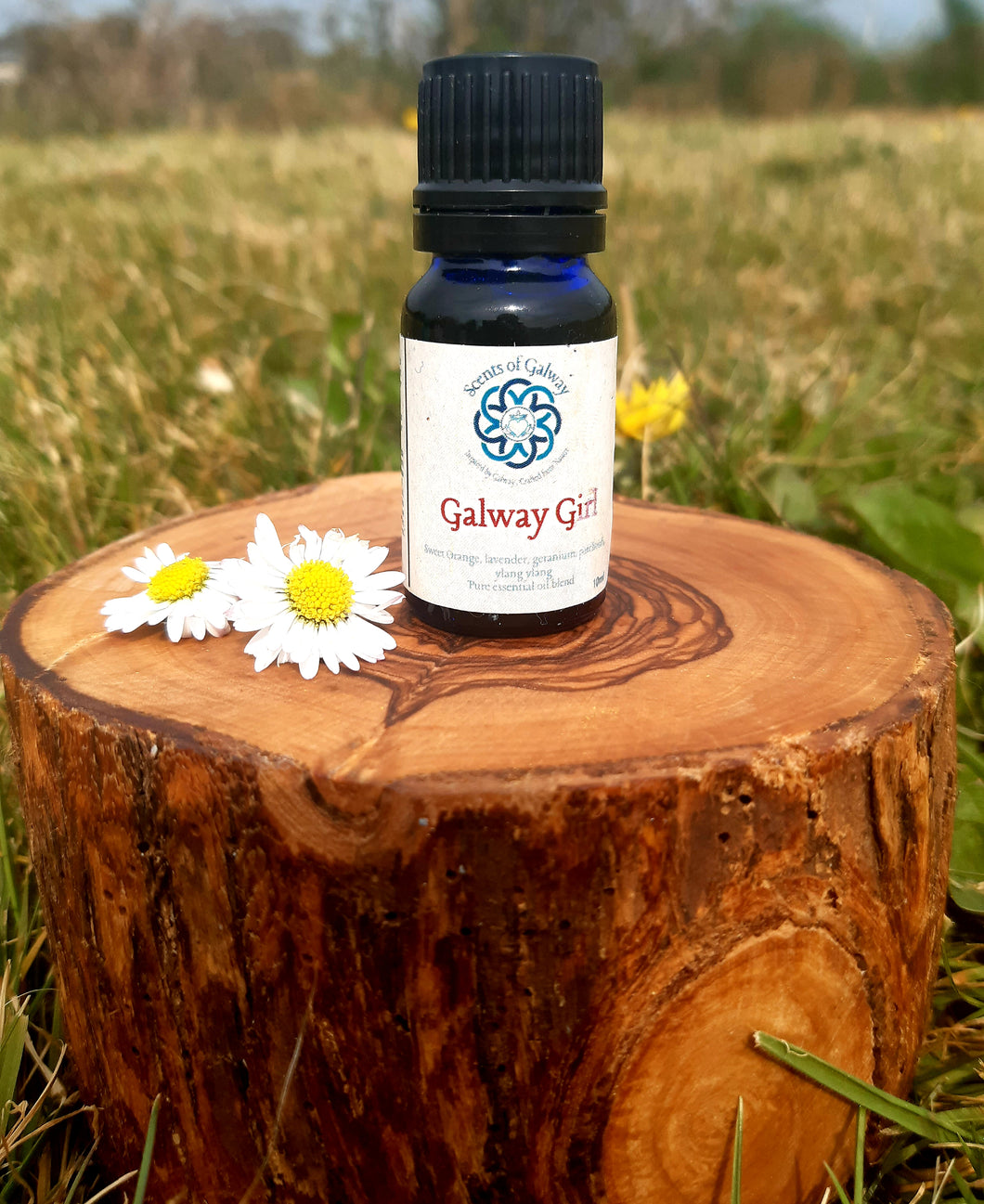 Galway Girl Essential Oil Blend
Regular price €15.95 Sale
Unique, floral and uplifting, this gorgeous blend will whisk you away to the beauty and ruggedness of the Galway countryside. 

High-quality essential oils of lavender, geranium, patchouli, sweet orange and  ylang ylang are carefully blended together to produce a truly unique bouquet that will lift your spirits and invigorate your mind.....and  the scent is simply  gorgeous!
How to use:
Oil burner: add a few drops to water and heat with a tea light candle - do not let the burner burn dry. ALWAYS DILUTE WITH WATER
Electric diffuser: Add a few drops to water and diffuse according to instructions
Massage oil:  use 15-20 drops of essential oil blend added to 30ml carrier oil  (Using a 2% essential oil dilution is generally considered a safe guideline for topical application of essential oils on adults, 1% for children or elderly).
Bath Oil: Add a few drops to your chosen carrier oil and disperse in filled bath,