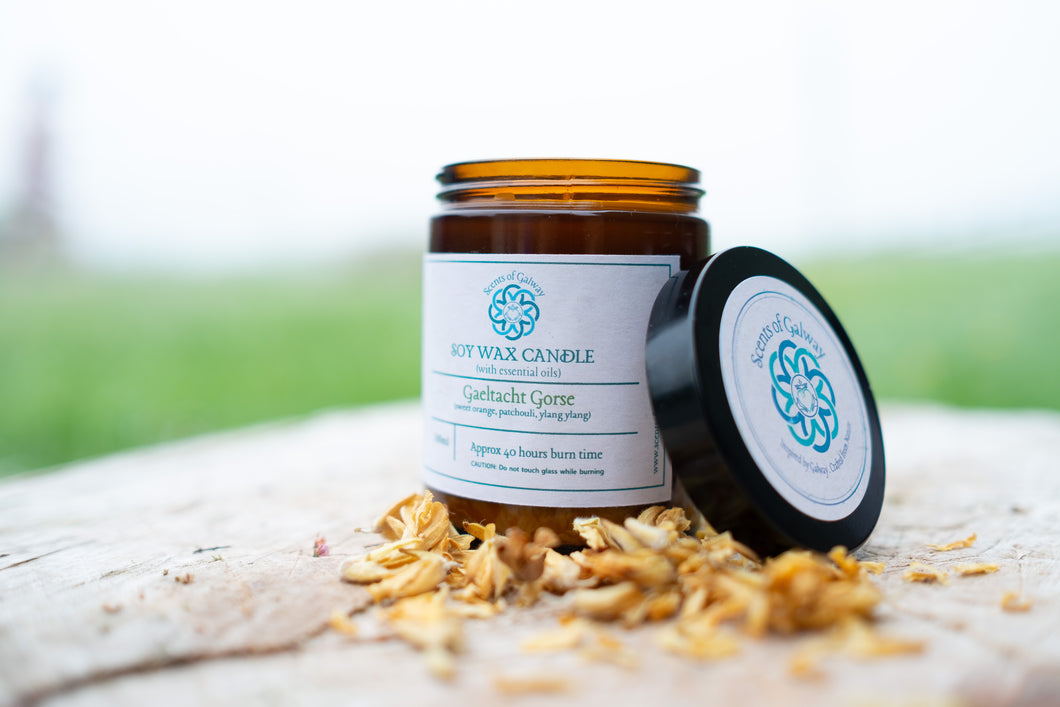 Gaeltacht Gorse Soy Candle
Regular price $22.00 Sale
This candle is named to celebrate two characteristics unique to Galway; its language and flora.
'Gaeltacht' is the Irish language word given to regions where 'Irish' is the main language spoken. Connemara, the largest of these, is an area of breathtaking beauty to the west of Galway city, which possesses an authentic and proud identity of its own.
Gorse is a native evergreen shrub that grows wild throughout Galway. The delicate floral aroma characteristic of the bright, yellow flowers, adds to the unique identity of this region. 'When gorse is in blossom, kissing's in season' is a well-known saying and testament to the popularity of this beautiful native flower.
Our Gaeltacht Gorse natural soy candle is made using sustainable soy wax  giving a cleaner, steadier burn.  High-quality essential oils of sweet orange, patchouli and ylang-ylang are carefully blended to recreate the subtle,sweet scent of golden gorse flowers; not only are you experiencing the therapeutic benefits that only natural essential oils can offer, you are bringing a piece of the Galway countryside straight into your home. Relax and enjoy!
Made of 100% natural soy wax for a superior, cleaner burn. 

Blended with the sweet orange, patchouli and ylang ylang essentil oils

40 hour burn time

100% cotton wick