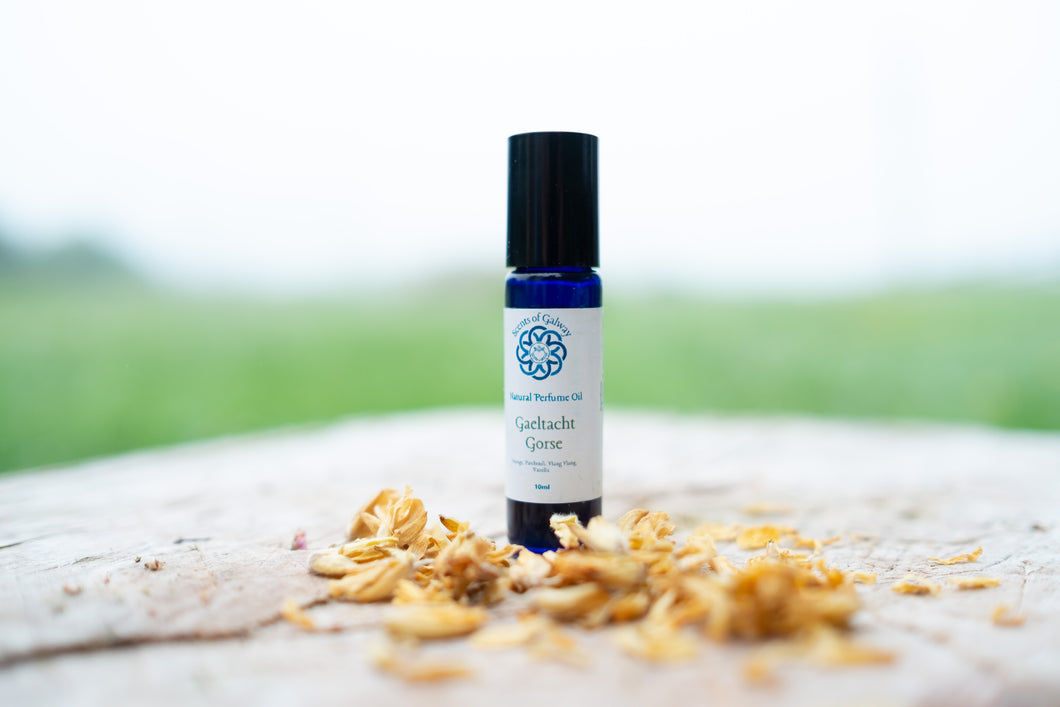 Gaeltacht Gorse Natural Perfume Oil
Regular price $23.00 Sale
Scents of Galway natural perfume oil is a natural, alcohol-free perfume range inspired by the beautiful landscape and aromatic scent of the Galway countryside.
Our Gaeltacht Gorse natural perfume is named to celebrate two characteristics unique to Galway; its language and flora. 'Gaeltacht' is the Irish language word given to regions where 'Irish' is the main language spoken. Gorse is a native evergreen shrub that grows wild throughout Galway. 
Our Gaeltacht Gorse natural perfume is a tribute to the gorgeous yellow gorse flowers that dominate the Galway landscape during spring and summer. Sweet orange, ylang ylang and patchouli  essential oils are carefully blended together giving an exotic, fruity bouquet. A touch of vanilla  is added to provide a touch of sweetness: The result; a  sunny, sweet floral bouquet that makes the wearer feels like it is summer all year round. Simply gorgeous!
100% natural

Alcohol free

Jojoba and coconut oil

High concentration of essential oil

Long shelf life

Handy, 10ml roll on bottles