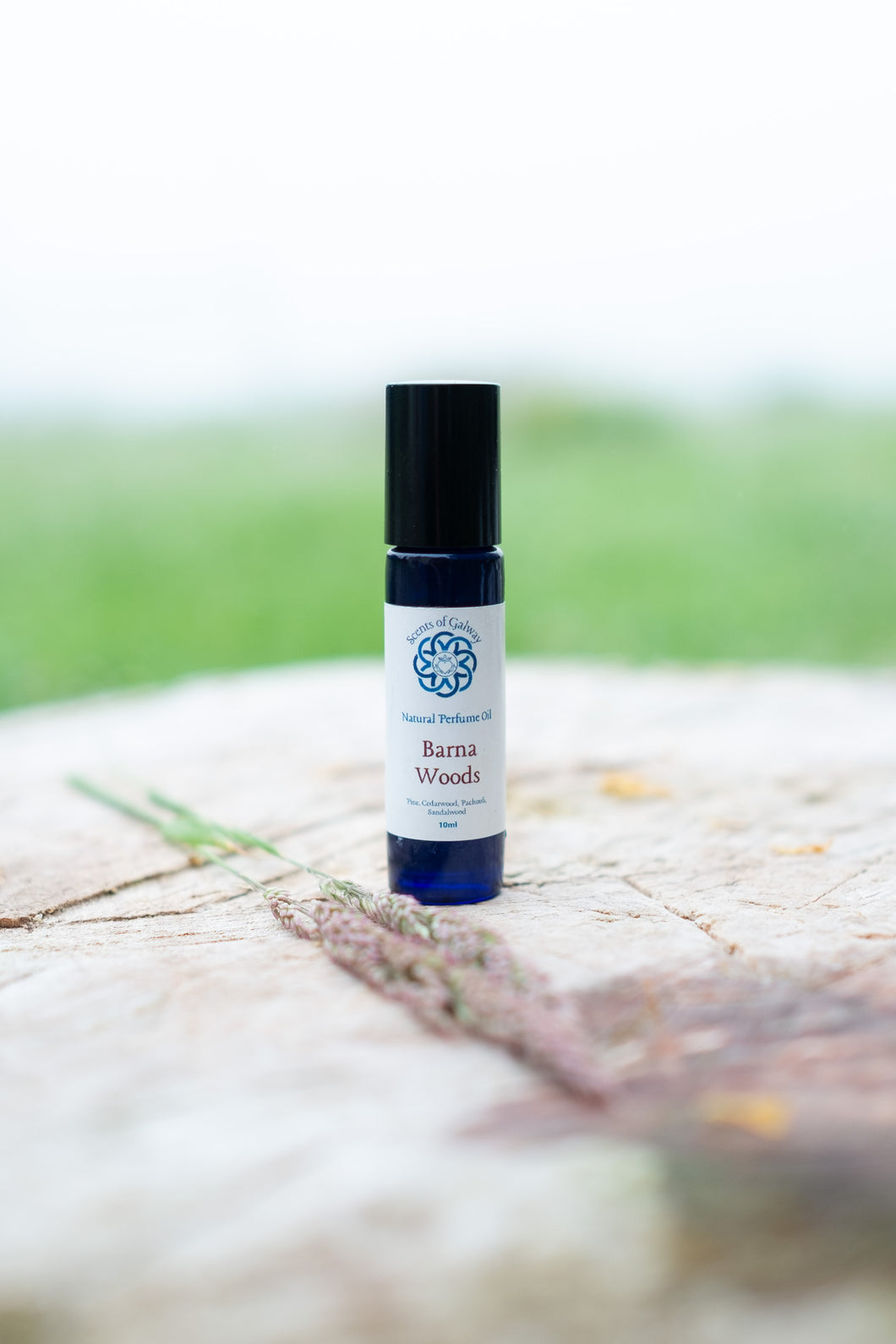 Barna Woods Natural Perfume Oil
Regular price €19.95 Sale
Scents of Galway natural perfume oil is a natural, alcohol-free perfume range inspired by the beautiful landscape and aromatic scent of the Galway countryside.
Barna Woods is  a magical and beautiful woodland found to the West of Galway city. Soft, green moss covers the ground while ethereal sunlight dances through the pine trees. Saint Enda is said to have rested on one of his epic pilgrimages and if you are lucky enough, you might even catch sight of some fairies!
Our Barna Woods  blend is a sensual, earthy, musky fragrance which is reminiscent of  magical walks through woods after a rain storm. Earthy notes of pine, cedarwood and patchouli are blended with the grounding notes of amyris to create an exotic, rich scent perfect for both men and women.  Enjoy!
100% natural

Alcohol free

Jojoba and coconut oil

High concentration of essential oil

Long shelf life

Handy, 10ml roll on bottles